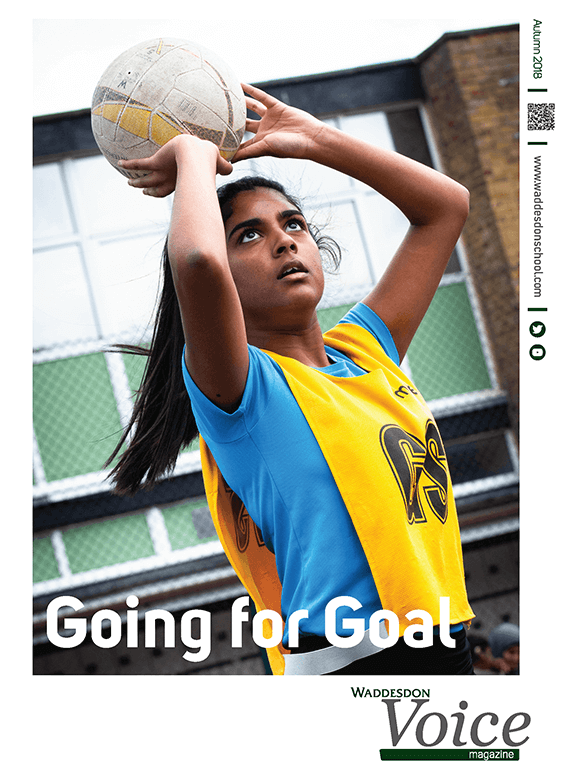 "Welcome to this term's Voice which is another celebration of Waddesdon students' engagement with, and reflections on, life in all its fullness. It demonstrates the rich lessons that come from grasping opportunities, getting involved and pushing yourself.
In the summer we said goodbye to Janet Bayly, who served as our school chaplain for 10 years. We are delighted that she will continue to join us for a Holy Communion and also welcome Phil White as our new chaplain. You can get to know him on page 4.
Finally, I would like to encourage all of our students to express their views by contributing to next term's magazine. The new creative team behind this brilliant edition of the Voice are Mr Peck, Mr Kanachowski and Mr Scrivener."
– Mr Abbott, Headteacher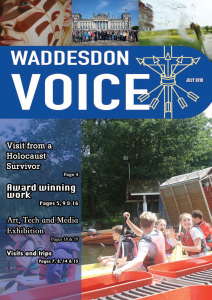 This edition of the Waddesdon Voice is another celebration of the work of the whole school community, from Year 7 to Year 13. I am confident that you will find articles and pictures which will make you think and which will also make you smile. At the end of a busy and productive year, it is good to reflect on the richness of what Waddesdon offers and the distinctiveness of our ethos which characterises our school.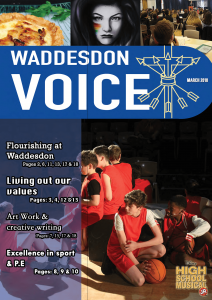 A very warm welcome to the spring edition of the Waddesdon Voice! As you will see and read, since the November edition, our young people have had further opportunities to showcase their talents and to engage with a broad range of enriching activities and extra-curricular opportunities. Our students are the life of our school and so I am delighted that more students than ever are contributing to the magazine. I would also like to encourage you to read our two guest editors' recommendations and to thank Mr Paviour for his work on designing the magazine.